Xinpuguang Settled in Wish Brand Pavilion

Xinpuguang CEO said,"With the increasing demand of global consumers for excellent products of well-known brands, brands are the development trend of cross-border e-commerce. Made in China is famous across the globe, and many Chinese brands also have a strong appeal in the international community. It is wished that let global consumers enjoy the value brought by Chinese brands, and let more Chinese brands find a broader global market.
Xinpuguang is a consumer electronics brand integrating design, R & D, production, and sales under Shenzhen Solarparts Inc. After years of growth, Xinpuguang has become a leading brand in China's consumer electronics industry and has successfully gained its overseas reputation.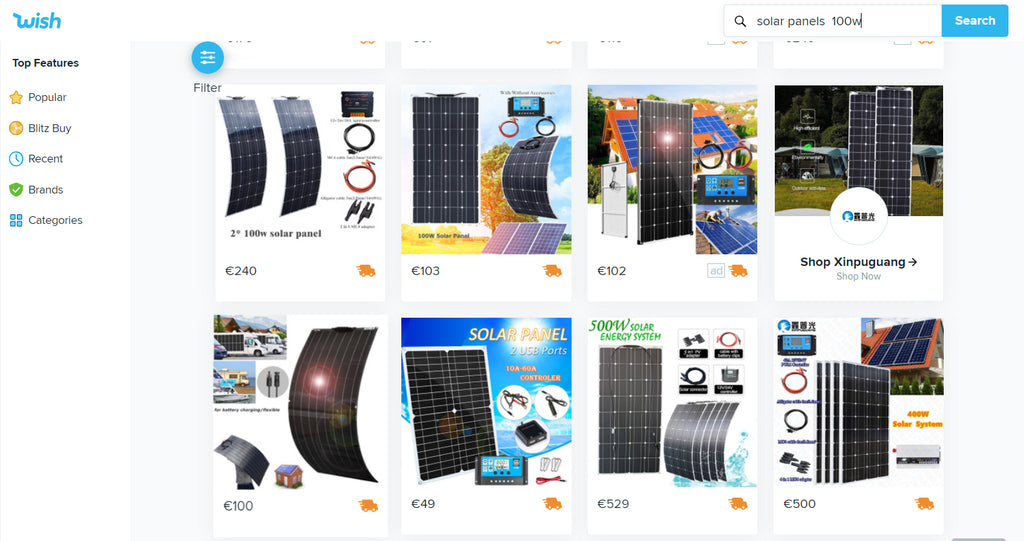 Therefore, Wish specially invited Xinpuguang as the representative of Chinese brands to enter the brand Pavilion and display it on the brand tab on the home page of Wish App. At the same time, Xinpuguang also won the rights and interests of exclusive brand stores, and the brand was displayed on Wish App and Wish.com home page product waterfall flow.
Mr. Wang Ningying, the founder and general manager of Shenzhen Solarparts Inc., said that Xinpuguang greatly recognized the accumulation and development of Wish in the European market. Stable market development has brought broad market prospects. He will also continue to cooperate with Wish and continue to explore the global market. Although the consumer market has been impacted by the epidemic this year, the cultivation of consumers' online shopping habits has been greatly improved. With the platform advantages of Wish, Xinpuguang expects to better approach users online and improve the exposure and sales of the whole brand.

At present, Shenzhen Solarparts Inc. is promoting the brand development of all channels, making the products sell well all over the world step by step, and the brand shines all over the world!
Leave a comment