How to Install Solar Panels on Asbestos Cement Sheet Roof?
A roof made up of asbestos cement which is a mixture of cement and asbestos is known as an asbestos roof. Asbestos fibers are added to the mixture to form a hard material. Asbestos is used for roofing for its insulation, fireproofing, and weatherproof properties. It is very common to find asbestos roofing in sheds, garages and farm buildings. They are very durable and can last for decades.To install solar panels on cement sheets, some important equipment is required which is given below.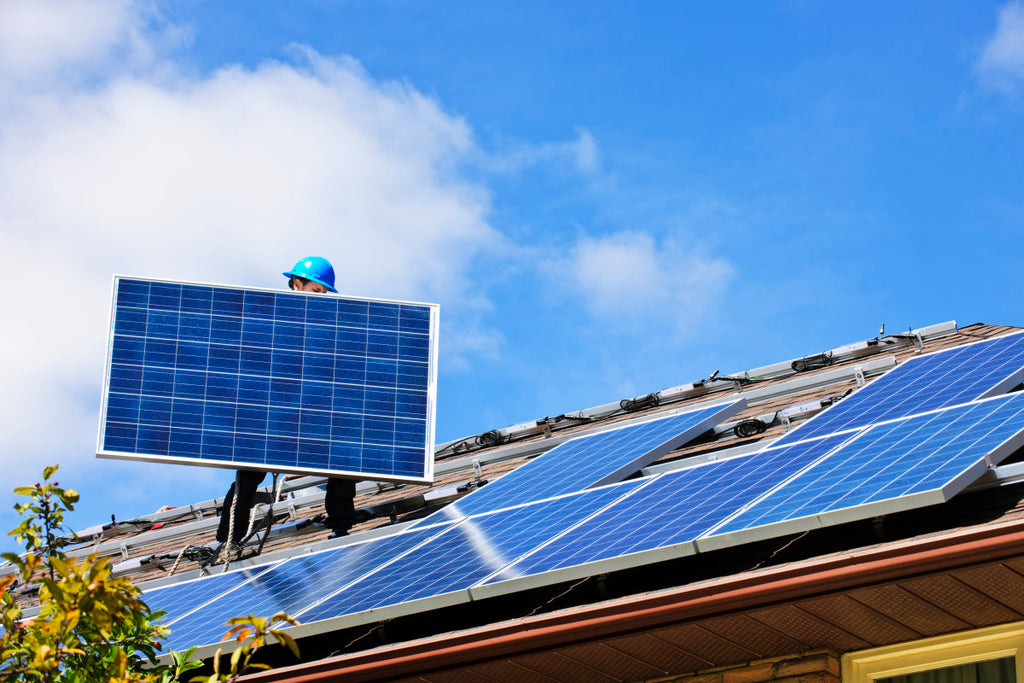 Step 1: Material check
A solar system comprises of different components such as solar panels, inverters, batteries, solar panel stand, solar wires, earthing kits, DC/ DV, etc. Check the individual components to ensure the right product was delivered to you.
Step 2: Roof Inspection
Solar panels can be installed on asbestos/ cement rooftops. However, it is important to inspect and replace older sheets before any solar installation. Make sure that the roof is strong enough to hold the panels in place. Asbestos roofs are very sturdy and people can easily walk on it for installation purpose. However, it is comparatively harder to install solar panels on slanting asbestos rooftops than on flat concrete roofs. But it is doable. Also, remember to use a double-sided EPDM tape to ensure water proofing for leakage of rainwater.
Step 3: Material lifting on rooftop
One of the toughest steps is to get all materials for installation on the rooftop. You can either pass the materials directly from the ground to the roof in case of low height structures or use a ladder for transporting materials up to the rooftop.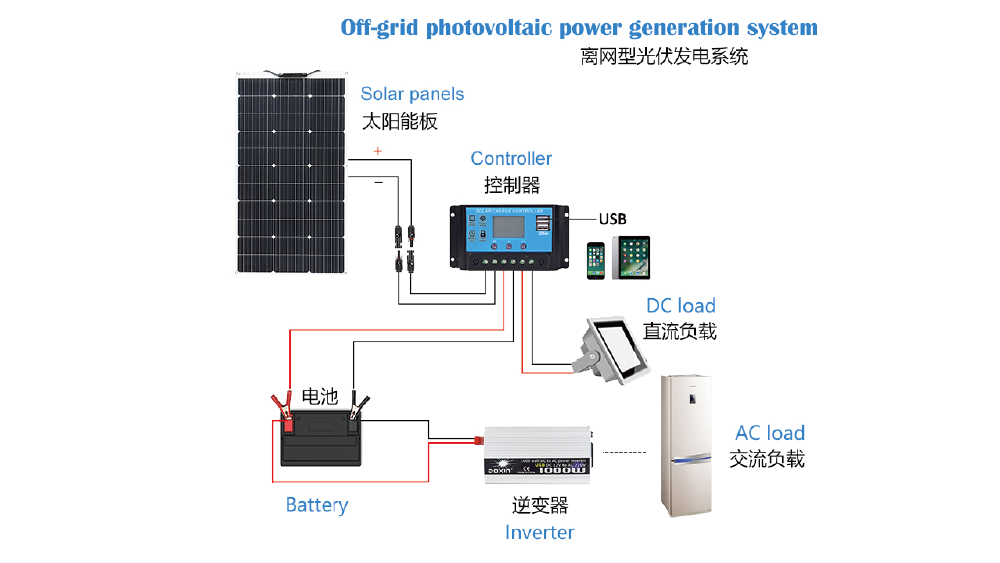 Step 4: Panel stand fixing
As already mentioned, tilt of solar panels is very important for proper functioning of the solar system. In order to fix the stand, solar panels will need to be lifted and then fixed on the stand properly. Care should be taken while drilling holes on the roof to fix the stand as it will give out a lot of dust which might be harmful for the installers.
Step 5: Mounting solar panels
Use light weight solar panel stands on the rooftop to install the solar panels. Make secure connections as described in the steps above. Complete the process with remaining number of panels.
Step 6: Inverter battery installation
Once the inverter is installed on the wall you can make connection with battery using the marking on the inverter. You can put the battery on a table/ cabinets etc. Then a hole of the required radius is drilled in the wall to bring multiple solar panel wiring and using a PVC pipe these wires can reach the inverter battery for proper connection. The PVC pipe will give a good look to the overall installation. Also, install the DC DV box.
Step 7: Earthing kit installation
Earthing is very important to safeguard your solar panel system in case of thunder and lightning. You can use two earthing one for lighting arrester and the other for the inverter.
Step 8: Solar wiring
Complete all the wiring and secure the connections of solar panels to inverter battery, earthing, etc. According to the configuration of the inverter the connection of solar panels can either be in parallel or in series.
Step 9: Load testing
Finally connect the whole set up with the load and check the working.
Conclusion:
It is a common myth that solar panels cannot be installed on asbestos rooftops. But the reality is that installing solar panels on the asbestos rooftops will add to the strength and structure of the roof. Always get an engineer visit before and during installation. As a leading manufacturer of solar panel, Xinpuguang not only produce high-quality solar panels and relevant accessories, but also provide you with professional instructions. Contact us now to get to know more information:
Homepage: https://xinpuguangsolar.com/
Leave a comment